What makes automated emails so important? Their impact — 80% of email automation users had an increase in leads and 77% had a boost in conversions. 📈
With stats like these, there's no doubt your business can benefit from automated emails' ability to drive sales, increase open rates, and engage customers in real time.
But how do automated emails work? 🤔
This article will help you understand the basics of email automation, its benefits, and how to use automated emails to grow your business.
What Are Automated Emails?
Automated emails are campaigns that are automatically sent to specific customers or subscribers on your email list. 📧
Automated emails are triggered at specified times, events, or customer actions. Common triggers include:
Dates (birthdays, customer anniversaries)
Behaviors (visiting a webpage, subscribing to a newsletter, or placing an order)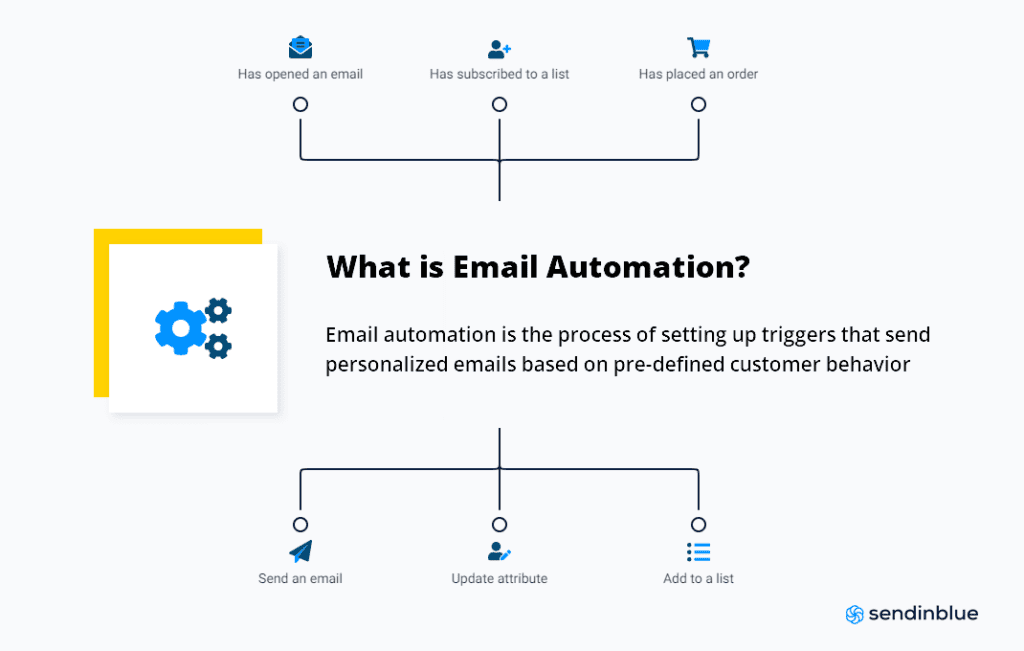 How does email automation work?
Email automation is the process of setting up these triggers to send your subscribers personalized and timely content. ⚙️
In most cases, you'll need a special tool to send automated emails. Luckily, email automation software makes it easy to create automated campaigns based on the triggers you decide!
What Are the Benefits of Email Automation?
Email automation is among the most important tools in digital marketing. It's easy to set up and even easier to scale. It's also flexible, providing tons of benefits for both email marketing and transactional emails. 📤
Here are a few reasons why you should start using automated emails as part of your business strategy.
Save time and effort: With automation, you don't have to send emails to every individual subscriber. Automated emails cut out a large chunk of these repetitive tasks. Just set up the triggers — email automation takes care of the rest.
Drive sales: Use automated emails to move leads through the sales funnel. First, engage them with content that's relevant to them. Then send follow-up emails about services or products that are tailored to their needs.
Increase customer retention with timely emails: Email marketing tools allow you to contact customers based on their real-time behavior, like when a customer orders a particular product or signs up for a new service.
Build meaningful customer relationships with personalization: Use email marketing automation to personalize emails based on subscriber demographics and customer behavior.
What Is an Email Automation Workflow?
An email automation workflow is a series of automated emails that are triggered based on customer behavior or segmentation.
Usually, email automation software includes workflow templates for common triggers, like when someone signs up for your newsletter or places an order.
Some tools also allow you to create custom workflows. For example, Brevo (ex Sendinblue) lets you track behavior and run triggered email campaigns that you can build from scratch.
Different events might trigger a workflow, like when someone:
Buys a particular product
Abandons their shopping cart
Converts from an email campaign
Hasn't ordered in a long time
Submits a form
Clicks a button on your app or website
Read on to learn more about the types of automated emails you can send using automation workflows.
5 Automated Email Examples
Automated emails don't just save you precious time — they help you engage customers and boost sales. 💰 With automation tools, you can create automated emails for all kinds of scenarios.
Here are just a few examples of automated emails that drive results for your business.
1. Welcome emails
Welcome emails are often sent when someone signs up for your newsletter or opens a new account. They allow you to introduce your brand and lay the foundation for lasting relationships with new subscribers. 🤝
Effective welcome emails bring long-term benefits like increased sales and customer retention. They're often part of a series of emails aiming to deepen customer engagement over time.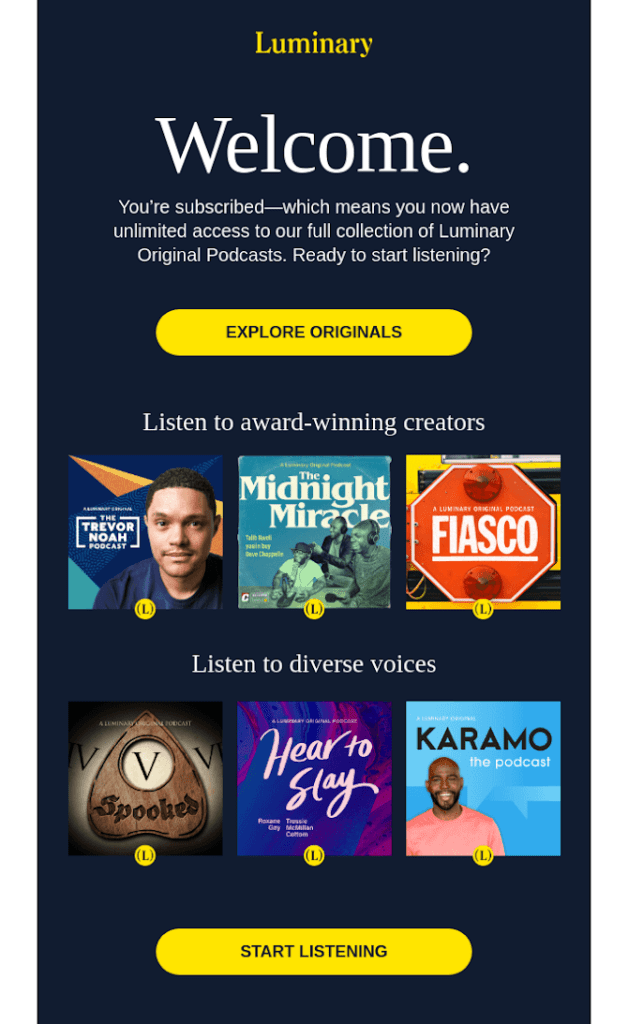 2. Abandoned cart emails 🛒
An abandoned cart is when a shopper adds products to an online shopping cart but leaves without buying anything.
Abandoned cart emails allow you to follow up with these potential customers and avoid lost sales.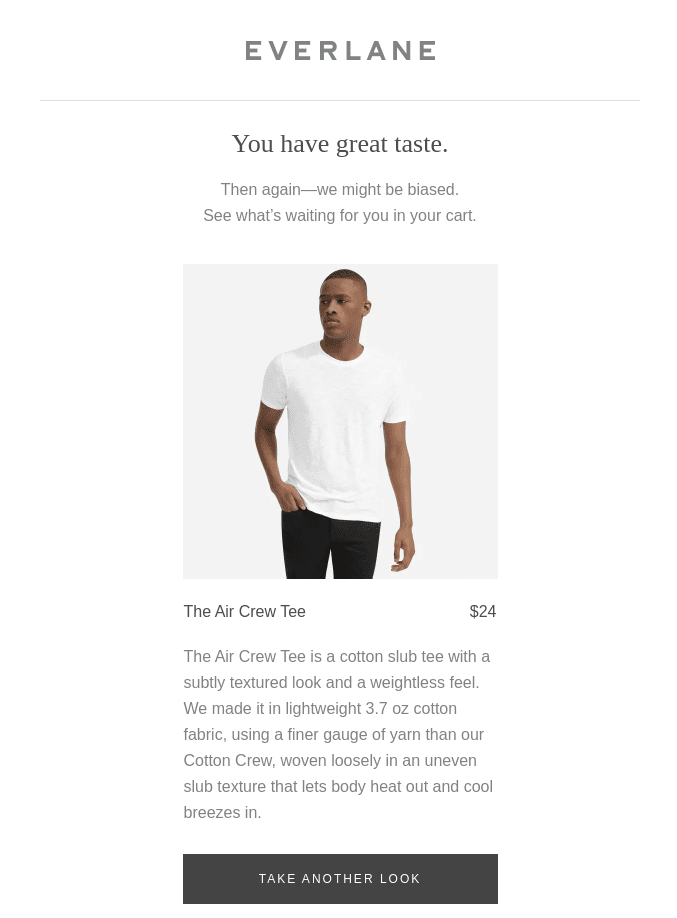 3. Birthday emails 🎂
Birthday emails are among the easiest and most effective automated emails you can send. The personal touch on a subscriber's special day helps your email stand out in their inbox.
Birthday emails aren't just fun, though. They generate a ton of engagement. All you need is the customer's date of birth, and you can trigger email greetings to send automatically.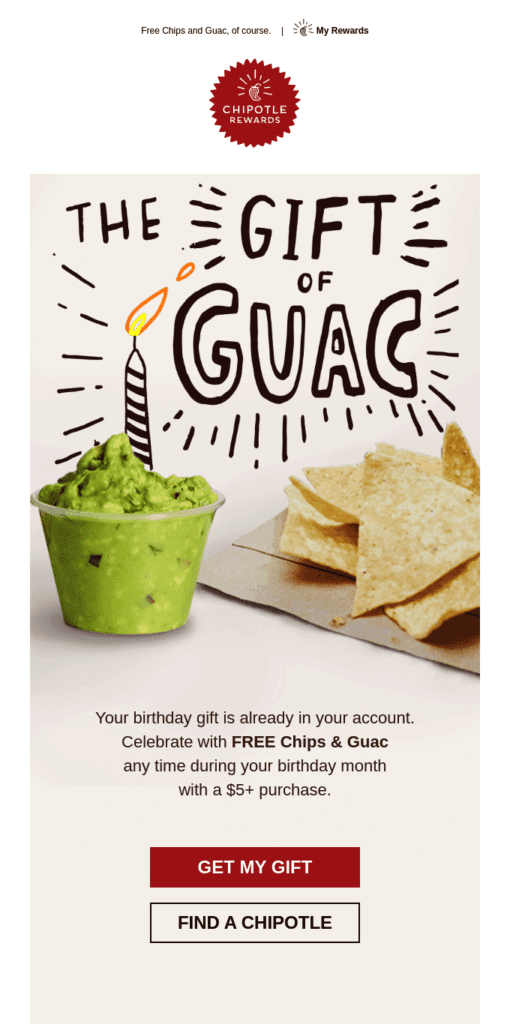 4. Reactivation emails
Over time, contacts on your email list may lose interest in your content or even unsubscribe. Sometimes, all you need is a little push to win them back. 🤗
Here are a few examples of reactivation email messages:
Welcome back offers
"We've missed you" emails
Customer feedback surveys
When sent at the right time, reactivation emails are a great way to keep growing healthy relationships with your existing customers.
Email marketing automation makes it easy to target lost or inactive email subscribers and run effective reactivation campaigns.
5. Onboarding emails
From SaaS to ecommerce, all kinds of companies use onboarding emails to get customers excited about their brand and improve the overall customer experience. 🤩
Use your onboarding email series to:
Familiarize new customers with your products or services
Share links to user guides or tutorials
Give examples on how to use your products
Cross or upsell other offerings
Email marketing automation software allows you to automate these emails for all new customers. That way, you're sure to engage them from the very beginning.
Further reading: 20 Best Email Automation Examples for Marketing Workflows
How to Create an Automated Workflow in Brevo (ex Sendinblue)
Email automation tools make it easy to build automated email workflows. Just choose the triggers and conditions you need, then let automation do the heavy lifting. 💪
Here's how to create a workflow using Brevo's workflow templates:
Go to the "Automation" tab.
Click "Create a workflow" in the top right-hand corner.
Select a workflow from Brevo's ready-made workflow templates (Abandoned Cart, Product Purchase, Welcome Message).
Customize the template. Fill in additional conditions, email design templates, and the wait time before the email is sent.
If you don't want to use one of Brevo's workflow templates, build a workflow from scratch by clicking "Create a custom workflow." This allows you to define your own trigger events, exit points, and conditions.
Use workflow templates to send automated emails or build custom workflows from scratch.
Want to get started with automated email workflows? ⚙️ Brevo has all the email marketing automation features you'll need to grow your business at an affordable price.

Where Can I Learn More about Automated Emails?
Want to become an expert in email marketing automation? Look no further than Brevo Academy!
Learn the basics of marketing automation and how to create automated email workflows, including birthday emails and abandoned cart email campaigns.
After finishing the Marketing Automation Essentials course, you'll get a certificate to add to your CV or LinkedIn. 🎓 The best part? It's 100% free!
Conclusion: Why Your Business Needs Automated Emails
Automated emails allow you to reach customers with the right message at the right time.
Use email automation software to create workflows, create personalized content, and send automated email marketing campaigns.
Anyone can use automated emails to support their marketing efforts and help their business thrive. 🚀
Start using Marketing Automation with Brevo (ex Sendinblue)
Visual workflow builder, if/then logic, multichannel steps, performance tracking and ready templates to use. Free for 2,000 contacts.